Enter the CALVENDO AI Calendar Award
Are you creative and up for a new challenge? Then get creative and take part in our big AI (artificial intelligence) wall calendar competition. Win the international CALVENDO AI Calendar Award and get featured at this year's Frankfurt Book Fair!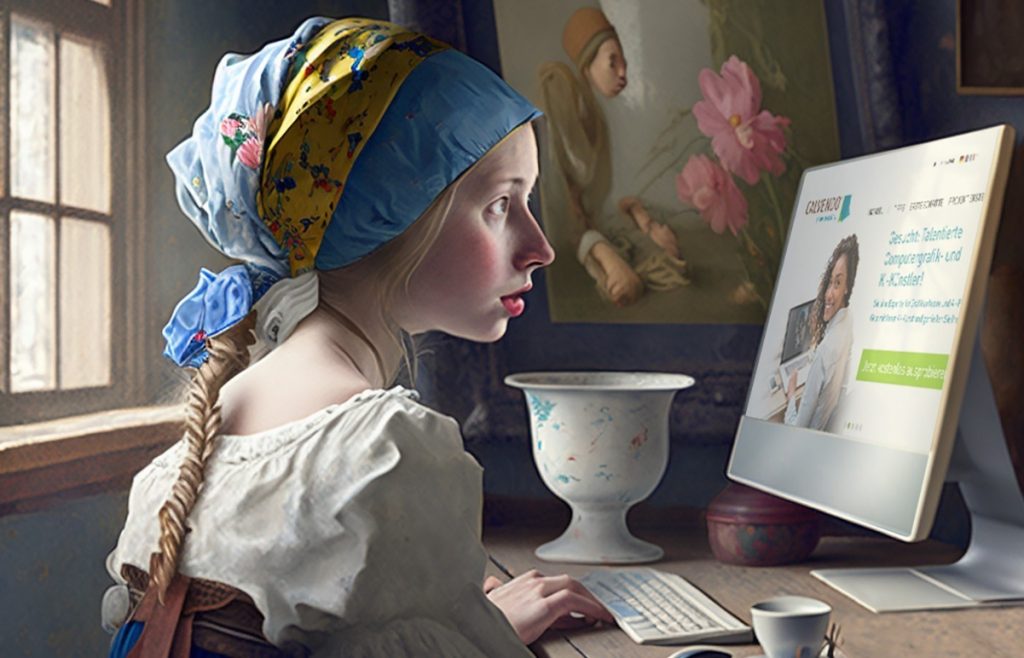 TASK
Create original wall calendars on our CALVENDO platform using AI tools, such as Midjourney. You can choose from three themes for your entry:
Children's calendar for 6- to 12-year-olds, featuring a story told in pictures that spans the whole year, i.e., calendar pages from January to December. Text can be included.
Calendar that illustrates classics of world literature featuring images of famous works, e.g., by Arthur Conan Doyle, William Shakespeare, Jane Austen, etc.
Medieval fantasy calendar featuring scenes of knights and dragons, fairytale castles, etc. in a medieval look.
PRIZES
The three calendars that our jury will select as winners will be exhibited in the annual "Calendar Gallery" at Frankfurt Book Fair 2023. This unique wall calendar exhibition showcases the range of products available to buy to international trade visitors as well as to consumers. We will also invite the winners to attend Frankfurt Book Fair (trip to Frankfurt and admission to fair will be covered)! The winning calendars will be promoted on our social media channels, in our newsletter and our online shop.
HOW TO TAKE PART
Taking part is easy: Set up a CALVENDO user account and design your AI wall calendar on our free CALVENDO platform. When submitting your AI wall calendar, enter one of the following terms as a reference for the jury. Choose the term that is applicable to your chosen theme: "AI Children's Award", "AI Literature Award", "AI Middle Ages Award". You can submit up to 20 works in all 3 categories.
Deadline for entries: 31 July 2023. The CALVENDO jury will select one winner for each theme and you're in for a chance to visit Frankfurt Book Fair – don't miss!
Click here to take part and create your AI wall calendar now
We are looking forward to your entries – good luck and have fun creating your AI wall calendar!