He was born in Birmingham, grew up in New Zealand, returned to Old Blighty in his late teens and has travelled loads. He also loves the softness of misty mornings and forests which has resulted in some stunning photography: Meet Kevin Mcguinness, a portrait and fine art landscape photographer who has not only created some wonderful calendars with our platform but can also give some very good advice for Calvendo self-publishers.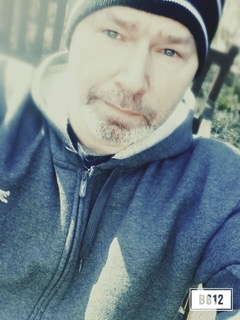 Kevin, can you talk a bit about your background as a photographer and how and when you took up photography?
I first got interested back in the late 90s, so my discipline was in film, and it wasn't until ten years later when I got my first digital camera that my passion for photography really took off. Since then I have travelled the world seeing new countries, diverse cultures, beautiful ancient ruins and enjoyed every minute of the journey that photography has taken me on.
How would you describe your style and approach as a photographer?
My approach has always been one of seeing something more in the photo that you are taking at that moment. I love pastel colours and the softness of misty mornings, the deep shadows that hide secrets or the sharp contrast between light and dark. I want to take people to a different place or world when they look at my images.
Let's talk tools: What type of camera are you using and why?
At the moment I am using the Nikon D7100. I used to work with a Canon 7D but I decided to change over because I love the way the Nikon's saturation in colours brings out the best in every photo and I feel I do less processing now since I switched over.
What makes a good photo for you?
Everyone that gets into photography learns about the basic rules and they are always a great foundation for this wonderful hobby but you have to then take those rules and throw them away and make your photos your own. I'm an emotional guy so that plays a huge part in my photography. I have to feel something within the image either when I'm taking the photo or processing it. If I feel connected to the image, then I hope other people will too. Emotions are a strong tool to be used to bring people into your vision of the world.
Do you have favourite photographers that inspire you?
Honestly, no, I don't. I have never been one to follow another person or be inspired to reach their level. I am me, and I want to express my own style of photography to people without my photos being referenced as looking like another photographers work. I did read a lot of magazines and Michael Freeman books in the beginning but I quickly drifted off to do my own thing.
Among the calendars you published with Calvendo so far, we particularly noticed your beautiful 'tree work'. Where does your soft spot for trees come from? And any special tree photography tricks?
Ever since I was a young boy I have loved forests and nature but they always seem to feel like a magical place and hold so many secrets locked away in their trunks. The way the light falls between the branches, how the mist gathers in the early mornings and the beautiful colours they produce each year in autumn – it's like nature's own fireworks display. But they are also a place of tranquility and peacefulness, a place to get away from the busy world we live in today, and I feel getting back to nature makes you a better person as a whole. It brings you back down to reality and allows you to see the world with stress free eyes.
Taking photos of trees or forests is a personal thing that you need to feel connected with. Look for the light and the shadows and how they fall between the leaves and branches. Also, the time of year has a big impact on your photos depending on how you want the image to look. For me, I love fantasy so those misty mornings or that magical light always work for me.
Why did you decide to give our publishing platform a go and how do you set about the process of choosing themes and pictures?
I have always been interested in having my photos produced in calendars but never felt my work was up to standard, but then I saw the Calvendo advert on Facebook and decided maybe the time was now right. I had just finished taking some autumn photos and felt I wanted to share them with everyone.
Do you have any specific tips for first timers using Calvendo?
Always be confident with your work, and produce a high standard. Look at your calendar design and ask yourself "Would you buy this calendar?" and "Would you like to hang this on your wall for one year ?" If you can truly answer "yes", then press the submit button. Don't be despondent if at first you don't get selected, just read the jury's comments and make the changes needed. It's all about learning.
Last but not least, what are your general comments on Calvendo as a self-publishing platform: Anything you particularly like? Or things that need improving?
I have so far had five calendars produced with Calvendo and to be honest I cannot find anything to complain about. Using the design tools as well as the process of getting my work passed has always been fast and professional and the jury comments are always constructive and helped me with how I look at my next project and the layout to the point that now my work gets passed with no returns.
See Kevin's Calvendo calendars and more of his photography:
Kevin's website: kevinmcguinnessphotography.weebly.com
Kevin on Twitter: twitter.com/KevinMcgPhoto