Mark Cooper, a Wiltshire-based photographer, takes inspiration from his surroundings and tells us why perseverance and patience always pays off, be it when shooting butterflies or using Calvendo to set up a calendar.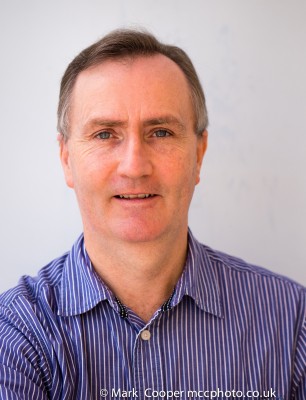 1. Mark, you started using Calvendo at the beginning of this year and within a short period of time, have already published five calendars. Can you tell us why you're using the platform and what makes you keep on going?
I was introduced to Cavendo by an article in the Royal Photographic Society magazine which impressed me. I have a number of recent photos which used to be called stock photos languishing on the computer as well as more impressive images which I wanted to share. A calendar is a good way of showing your work to a far larger audience with all sorts of possible future avenues.
2. Can you talk a bit about your background as a photographer and how and when you took it up?
At college I really went into photography in a big way even having my own darkroom (well, a blacked out bathroom) and did all my own black and white. I was once offered £500 for an image of a friend which I, in my naive youth (and being a romantic fool), turned down. Still, a career in catering kept me busy for the next 15 years. Obviously, I still owned a good camera and kept, of course, taking photos but could not do too much. Costs were a consideration then. Like most people in photography it was not until the advent of digital photography that my passion took up once again. I personally never thought digital would be as good as film (how wrong can you be!). It's all those hours spent in the darkroom, I suspect. So, I was really late back into the process. It really is a lot easier to produce quality images these days. So, I have a few regrets not taking to digital three or fours years sooner for one.
3. You specialize in photos and prints of Salisbury and South Wiltshire, and have published a calendar, "Views of Salisbury Cathedral", featuring beautiful images of the Cathedral from many different perspectives. Can you talk a bit about the process of taking these images: what inspires you, how do you choose the perspectives and why are you so fascinated by this building?
The one thing you cannot buy is an eye for a photograph. The camera does not see all that our eyes can, so you have to interpret the scene. When you are brought up in an area, always returning to the spire dominating the horizon (no two-story building is allowed within a ten mile radius), you have an innate knowledge together with a total geographical insight to the area. Having crafted your angles and viewpoints it is all down to time of day and normally the golden hours up early out late in the summer.
After 10,000 photos you are likely to get on very good one and if you shoot another 10,000 you might get another two like me. You have to be in the right place at the right time. It is as cliché as that. It also helps if you have a very good camera that you know inside out but after 20,000 shots you do get the basics and then you better upgrade to the latest model. Technology is very fast moving.
4. Your portfolio contains great shots of the South of England, and in particular the coast, and you have already produced a "Cornish Seascapes" calendar. Any more landscapes to come?
Yes, I just visited the Lake District and I was very lucky with the weather armed with Stuart Holmes' book "Photographing The Lake District". I have been able to capture a few good shots hopefully enough for a "Springtime in the Lake District" calendar.
5. Another one of your specialities is butterflies. Do you have any particular "butterfly photography tricks" for us?
Yes, if you are not very nimble, get up early: They don't fly much until it reaches 52 degrees. Otherwise, patience is definitely a virtue.
6. Can you talk a bit about your experience when creating your calendars with Calvendo? Any tips for first timers?
Computers are not my best friends but perseverance pays off. However, I still cannot find my way around all the grids.
7. Last but not least, what are your general comments on Calvendo as a self-publishing platform: Anything you particularly like? Or things that need improving?
Definitely worth giving it a go if you have a twelve or thirteen images which might make a nice calendar. You have nothing to lose because if the idea or pictures are not any good it won't get published. Greater fun trying, though!
Thanks, Mark, for talking to us, and we look forward to more of your work in our product gallery!
More about Mark and his work:
www.mccphoto.co.uk
www.twitter.com/markccphoto
Calvendo product gallery